EFFICIENT, INDIVIDUAL, FLEXIBLE, PRECISE
Designed for controlled and fine film applications
Allows for economical air consumptions
All fluids with a maximum viscosity of approximately 2.300 mm²/s at 20° or 500 mm²/s at 40° can be sprayed (except for substances containing paint, resin and glue).
All heads are set to a medium valve producing nearly a full cone of approximately* 15°. (*This is dependent on the fluid structure of the processing media used, the opening angle of the spray cone can be larger or smaller.)
Output quantity with water is 0.04 liters to 4.2 liters per hour in continuous operation.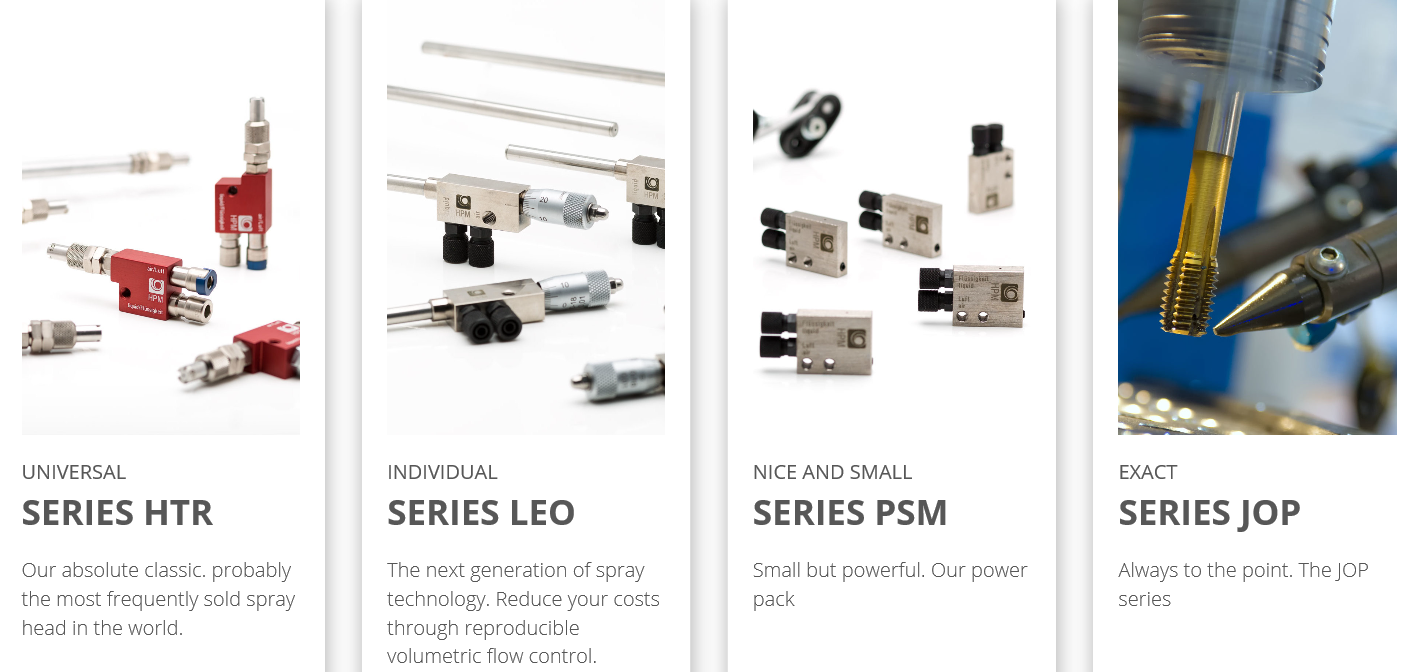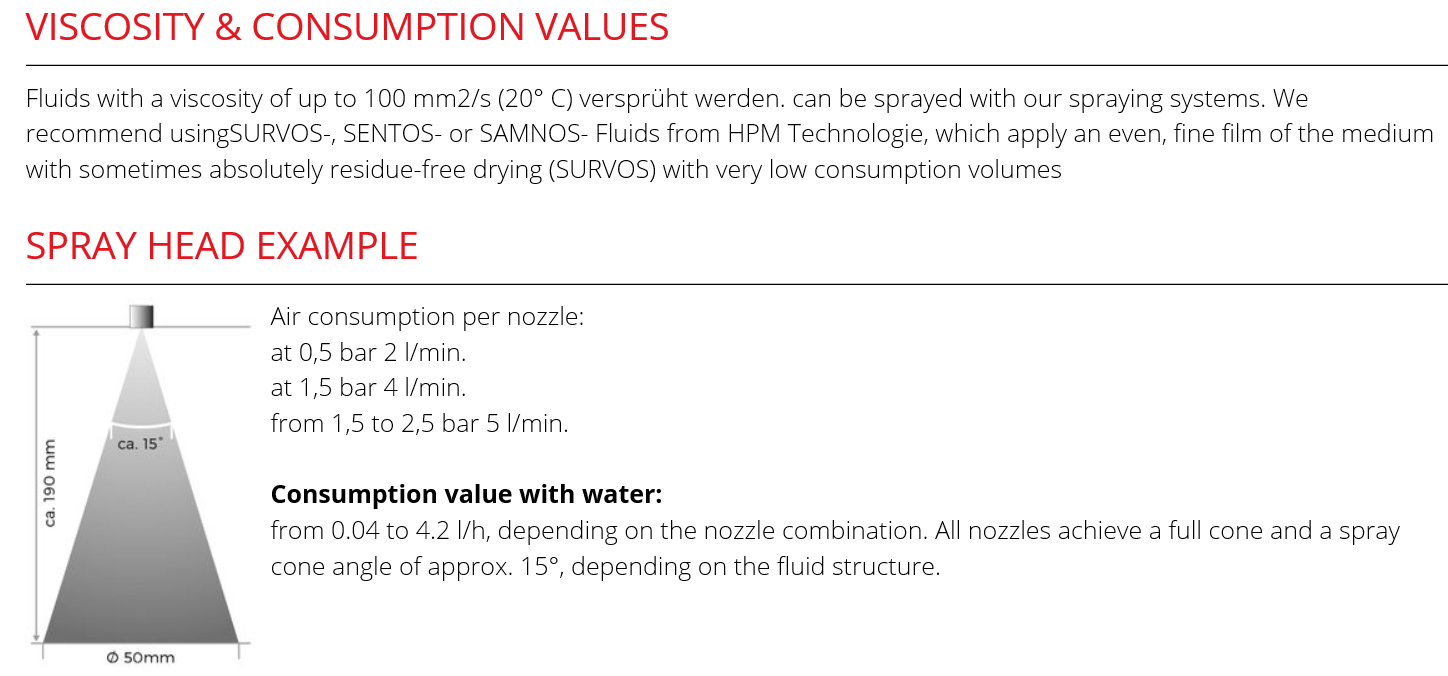 CLASSIC – MOST FREQUENTLY SOLD SPRAY HEAD
Large channel cross-sections and a direct feed, the HTR spray head can be used with especially critical and viscous media. The metering is controlled at the front of the nozzle.


THE NEXT GENERATION OF SPRAY TECHNOLOGY.
Reduce your cost through reproductible volumetric flow control.


SMALL BUT POWERFUL
The smallest spray head available in the HPM standard range. Suitable for tight installation situations.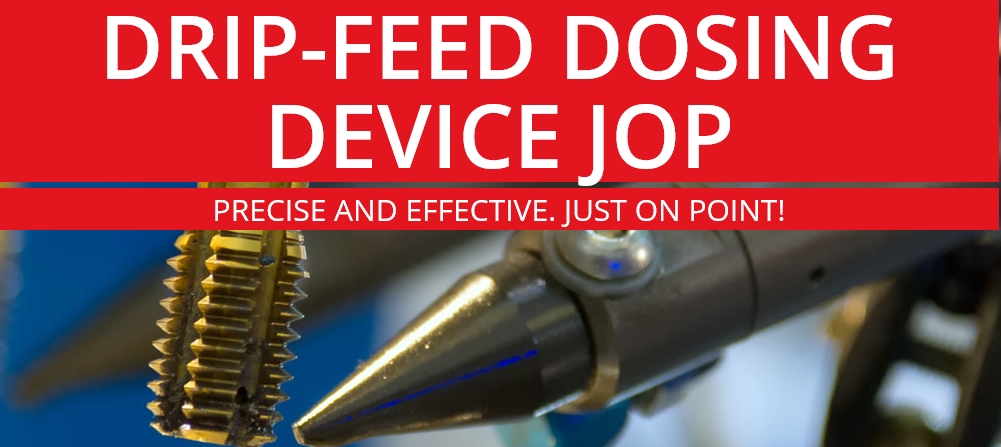 ECONOMICALLY – PRECISLEY – EVENLY AND WITH MINIMAL IMPACT ON PEOPLE AND THE ENVIROMENT
The JOP precision drip-feed dosing device from HPM is the easy way to dose liquid processing media such as cooling lubricants, oils, lubricants or dispersions precisely and accurately.


ALWAYS THE RIGHT SOLUTION FOR YOUR APPLICATION
Decisive for the use of a certain spray head is, in addition to the correct area of application, in particular also its installation situation. In many cases, the space conditions, the supply direction for the air and liquid or the ambient temperature are crucial. Over the last decades, we have developed numerous different spray heads for a wide range of requirements.