Below you will find you will find LENZ's top choices for drilling, routing, aluminum routing, as well as scoring. For any questions, inquires or pricing please contact Jim Hudson via email (jhudson@carbiderelatedtech.com) or via phone (203)281-1266.
LENZ MACHINE PARTS NOW AVAILABLE
Contact us today for more information!
RLG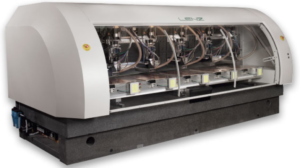 In order to meet the increased demands of circuit board production on contour accuracy, the linear drive is virtually predestined. As a leading manufacturer of linear motor driven PCB drills, the design of a milling machine using this technique was obvious. The linear drive is characterized by its rigidity in positioning as well as its almost non-existent backlash. This is particularly noticeable when milling circles and contour transitions. Mechanical wear, as with ball screws, is not present in a linear drive due to the design.
PPM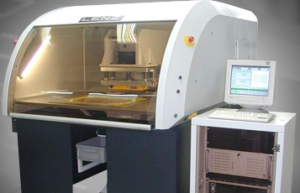 A punching machine with automatic optical optimization The Lenz punching machine is designed for high-precision PCB punching. The optical optimizer is integrated directly into the punching tool, which guarantees the highest punching precision.
ALUMINUM MILLING MACHINES
ALC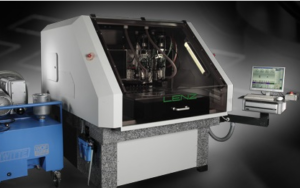 The Ideal Machine for Aluminum Drilling and Milling
Drilling and milling of aluminum core PCBs is becoming an increasingly important task. Special machines are required for this because it is a different machining method than "normal" PCB drilling and milling.
The required spindle torques and lateral forces are significantly higher than with the standard printed circuit board. Furthermore, cooling and lubrication of the tools is absolutely necessary.
Dry machining causes a poor milling edge, large burr formation and a short tool life, as well as the milling feed is relatively low.
Standard circuit boards Drilling and milling machines do not offer the possibility to cool the tools. For this reason, LENZ has developed the ALC series and adapted the spindle, hold-down device and extraction accordingly.
SLG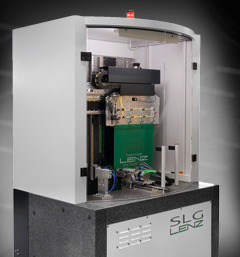 One system that allows you to have different shaped tools in the same program.
Contact us for more information