Chemical Vapor Deposition (CVD) & Physical Vapor Depositions (PVD)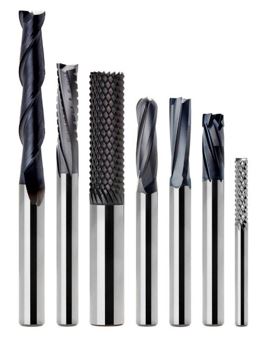 Chemical Vapor Deposition (CVD) helps improve product performance making it what many would consider an important addition  to their applications. CVD is used in a wide variety of applications such as defense, manufacturing, medicine and more.  While protecting against heat, CVD coating can be applied at different thickness and can be used on a wide range of materials including metals and ceramics.
Physical Vapor Deposition (PVD) coating, is an advanced coating method that is used to increase wear resistance, reduce friction, improve lubricity, and enhance performance.  In addition, PVD also reduces long term cost, reduces down time of machines while also allowing higher speeds and feeds.
If you are uncertain as to which coating is best for your application contact us and we will be happy to assist.
| | |
| --- | --- |
| Applications | Benefits |
| Cutting tools | Extending tool life (reduced wear/friction) |
| Punching | Reduced cost (labor and tooling) |
| Forming | Higher speeds and feeds |
| Saws | Uses less cutting oil |
| | Increased quality |
| | Increased performance |