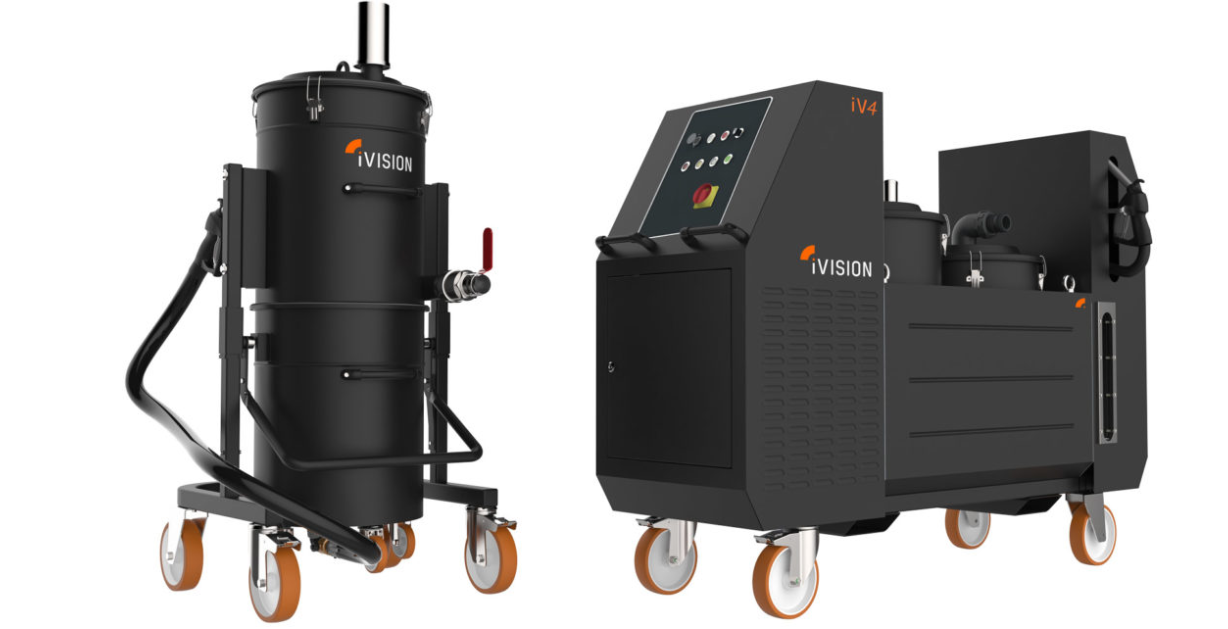 The advanced technology and expertise that have characterized the company since the beginning brought iVision to develop a series of Turbine vacuum cleaners dedicated to the metal working industry, suitable for all machines that use oil or emulsifier and produce metal chips in large quantities that need removal. The range dedicated to this industry is particularly versatile and complete; it includes both vacuums for small workshops and large companies, offering a wide choice to suit every need.
TOP EFFICIENCY AND AUTOMATIC OIL AND CHIPS SEPARATION
The Emulsio line was born after acquiring abundant experience in the mechanical industrial sector in order to meet the growing demands of aspiration and the reutilization of emulsified liquids free from chippings generated during the work process. Every vacuum of the Emulsio line is standardly equipped with a metallic mesh chips separator from lubrication, that allows the re-utilization of the liquid and the metal chips, in respect to the normative metal residues.
Thanks to the innovations of the Emulsio line, the maintenance of your machines will be drastically reduced in time and cost compared to traditional methods.
WET AND DRY VACUUM CLEANERS
Containers can be comprised of various sizes and shapes, from smaller models that are easily removable from the central unit to large tanks equipped with electric pumps with an exhausting capacity up to 130 Lt/min. The entire Emulsio line is equipped with high efficiency polyester filters.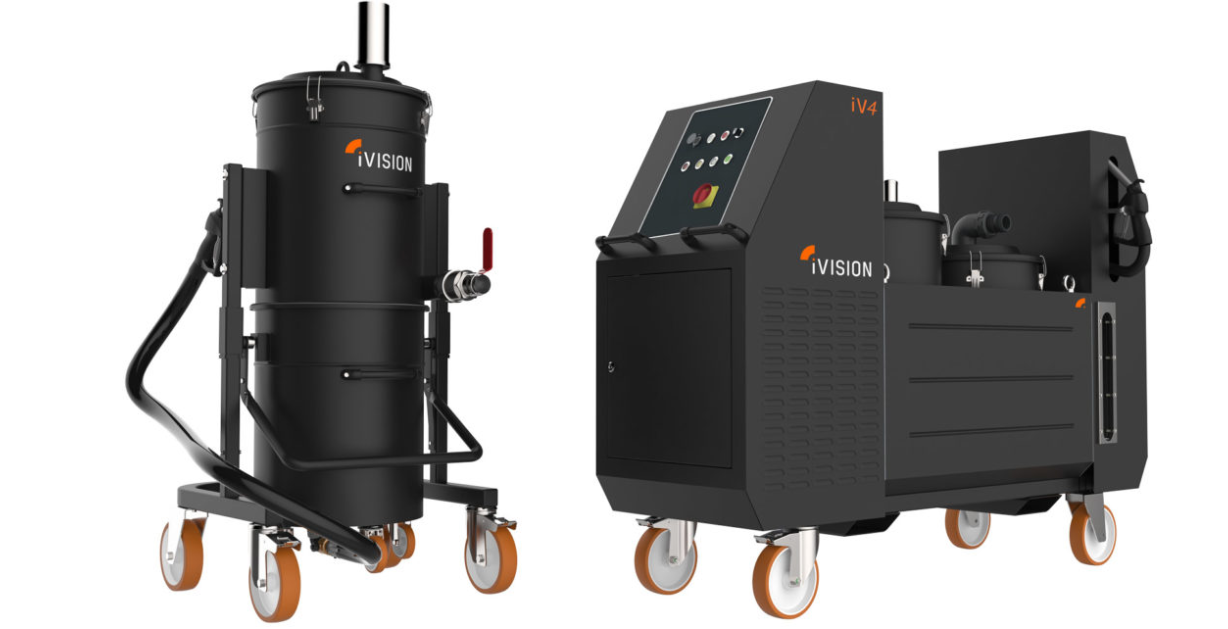 INDUSTRIAL VACUUM CLEANER FOR SEPERATING OIL AND METAL CHIP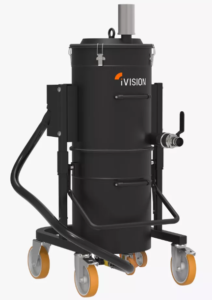 EMULSIO IV2: the compact vacuum cleaner perfect for cleaning mechanical and metal working workshops by iVision. Emulsio iV2 is an efficient and innovative product that arises from the need to separate chips from emulsifying liquids produced by milling machines, lathes and CNC centers.
MORE INFORMATION HERE
INDUSTRIAL VACUUM CLEANER FOR SEPERATING OIL AND METAL CHIP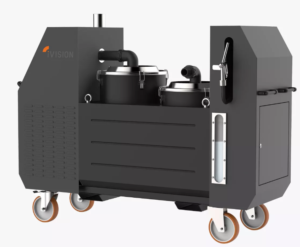 The vacuums from the iV4 Emulsio line are the most powerful industrial vacuums and efficient for the collection of chips and liquids from milling machines, lathes, or CNC work centers. Thanks to the powerful dual-stage side-channel turbine and to the spacious collection tank, the vacuums from the iV4 Emulsio line are ideal for combatting the time necessary it takes in order to empty large tanks and the relative reintroduction through an independent electric pump from 400 L / min. With this range of industrial vacuums, iVision has achieved excellent performance levels and a grade of technology with flexibility to satisfy even the most demanding needs of clients in the metal machinery industrial. The novelty of design produced by the vacuums of the iV4 Emulsio line, with their characteristic robustness and flexibility, have become a reference point in the sector of industrial vacuums for metal chips and liquids.
MORE INFORMATION HERE
The principal advantages of the Emulsio line are:
Cleaning of the machine drastically reduced in time
Automatic separation of the oil from chippings
Only one operator required to clean the machine
Wide range of accessories dedicated to the demands of the industry