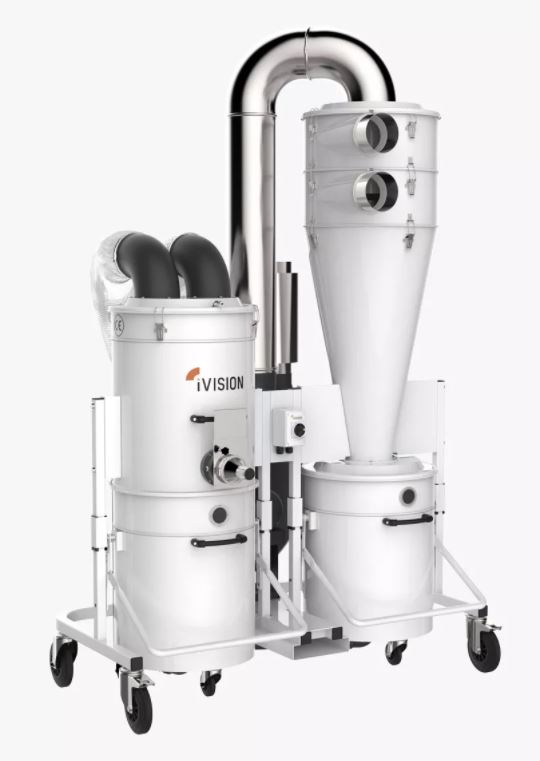 INDUSTRIAL VACUUM CLEANER FOR DUST OF LEATHER & FABRICS
The vacuums of the iV Custom Shoes line were born from a long experience in the shoe manufacturing sector, in order to give an innovative and technological response to the growing need of the collection of chips and dust generated from the working of shoes.
Every vacuum of the iV Custom Shoes line is equipped with an M-class filter, a filter of high quality and efficiency, created purposely for this sector, that allows the collection of at least 99.9% of materials.
Thanks to the innovations applied to the vacuums of the iVCustom Shoes line, the ordinary and extraordinary maintenance of your machine tools becomes increasing faster, simple, and economical.
ADVANTAGES
Semiautomatic and automatic filter cleaning
Touch screen in order to easily recognize the level of contamination of the filter
Pneumatic gate closure with a pedal in order to work simultaneously with more than one machine
Cyclonic pre-filter for the pre-separation of materials that allows the elongation of the main filter life
Cyclonic prefilter for the preseparation of material that allows the life the main filter to be extended
Possibility of remote control
Rotating valve
Ample range of accessories dedicated to every need of this sector