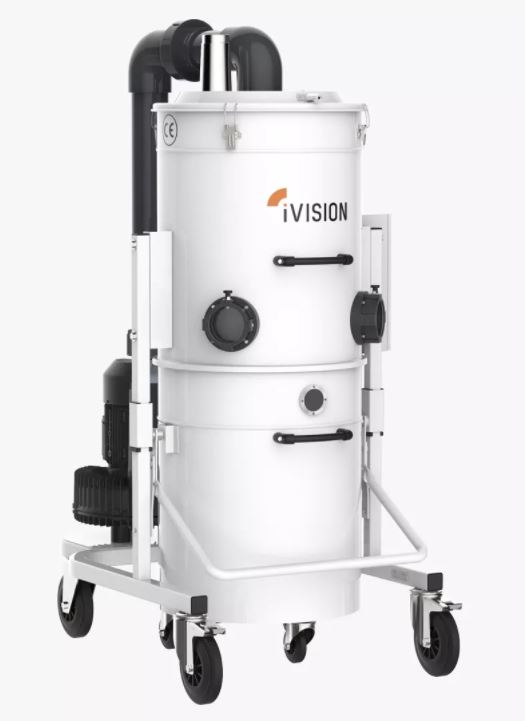 INDUSTRIAL VACUUMS FOR GENERIC CLEANING
The industrial vacuums of the iV3 Clean line are without a doubt the strongest of the wheeled iVision vacuums and are used to carry out important cleaning jobs and to deep-clean large machine tools with large accumulations of residual metals and liquids. They are used for general cleaning of companies and as an integration to machine tools of various types. Whether they use lathes, saws, or work centers, every metal-mechanical company produces – in large or small quantities- chips, dust or swarf that need to be efficiently collected in order to maintain clean machine tools and offices, but above all in order to safeguard the health of operators. The objective of these industrial vacuums of the Clean iV3 line are the winning weapon to maintain a clean company.
In additional to industrial vacuums with side-channel turbines of the iV3 Clean line, iVision also projected a product of a dedicated series with specific accessories for the metal-mechanical industry that render all of our industrial vacuums ideal and indispensable for any office.
STANDARD SUPPLY
Silencer mounted as standard
Visual filling indicator
Structure completely made of steel
Oil resistant wheels with parking brake
Container capacity 160 liters
Rapid-release container opening
Pneumatic filter cleaning system through vibrating motor
Safety valve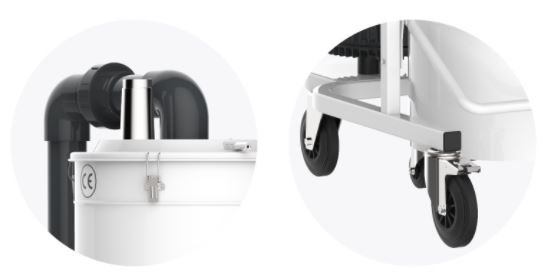 OPTIONAL
Remote control start & stop
Possibility of inserting PVC bags for dust collection
Automatic or semiautomatic filter cleaning system
Oil/chips separator tank
Liftkit for container emptying with a forklift
Touch Screen
Antistatic kit
Atex Zone 22