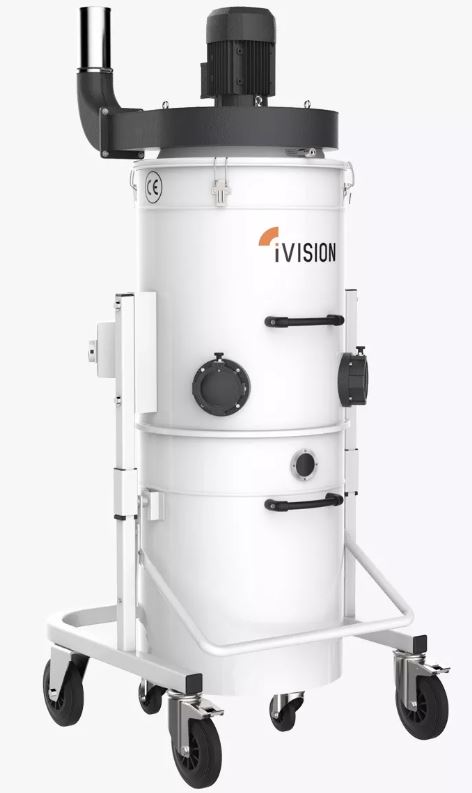 iV3 EXTRUSION
INDUSTRIAL VACUUM CLEANERS FOR METAL & PVC CHIPS
iV3 Extrusion Industrial Vacuum Cleaners are the top best-selling models among iVision vacuums and are usually used alongside double-head saws or automatic cutting centers with a high chip production, or generally in all working fields where huge quantities of chips and dust are created. The iV3 Extrusion vacuum cleaners are some of iVision's most high-performing items, for use with your machine tool.
The study and the design research, the sturdy materials and the simple design, are characteristics of a product entirely made in Italy; a real guarantee on the industrial market.
STANDARD SUPPLY
High-power centrifugal fans up until 4400 m3/h
Visual filling indicator
Continuous work cycle without maintenance demands
Structure completely made of steel
Anti-track wheels that turn with parking brake
M Class Polyester Filter
Container capacity 160 Lt
Quick-release for container opening
Silencer to reduce the noise level of the vacuum according to norms
Filter shaking with pneumatic motor (OPT) integrated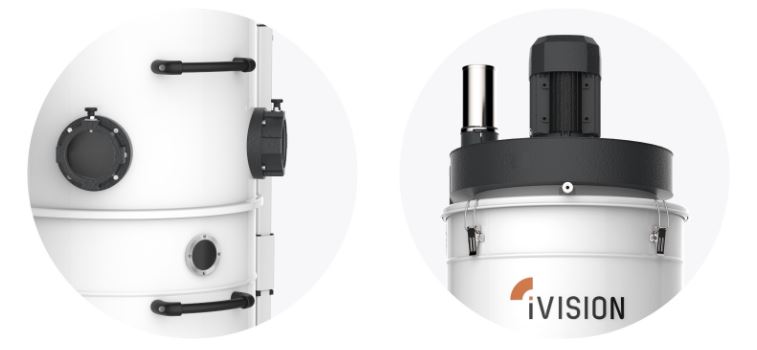 OPTIONAL
Remote control
PVC bags kit for collecting chips
Cleaning kit for cleaning the machine after work
Antistatic kit
Additional tank from 500 to 1000 Lt
Cyclonic pre-filter added filter protection
Liftkit to avoid any force on part of the operator during the process of emptying the container
View Options