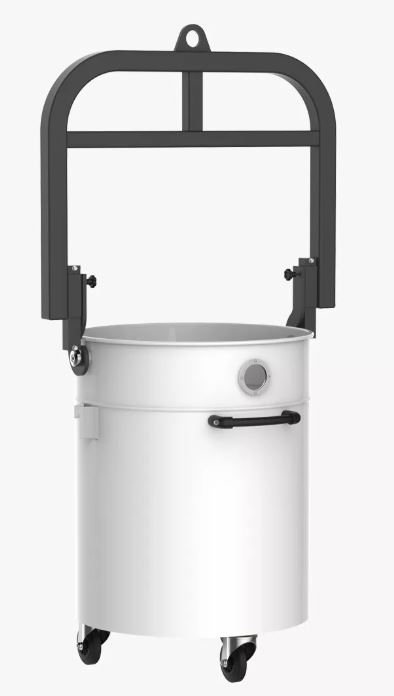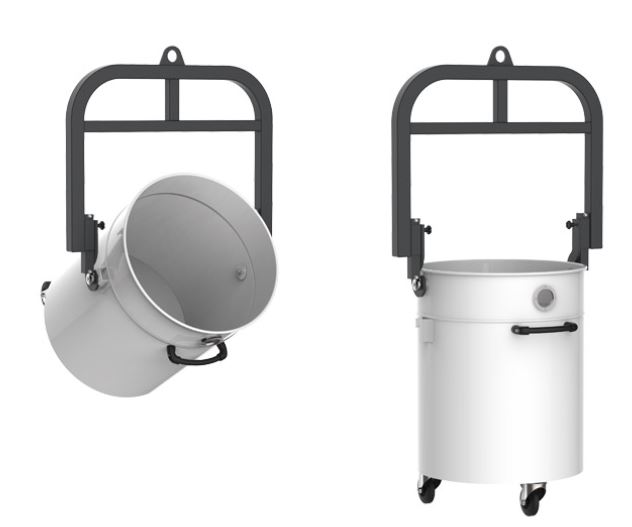 The lifting device is used for emptying the 100 Lt (iV2 model) or the 160 Lt (iV3 model) chip container with the use of a forklift.
The operators do not have to make any effort for the emptying process.
At the sides of the collecting containers there are two hooks for the lifting kit to be connected to, which in turn is lifted from the truck by a chain.
ADVANTAGES
This accessory is particularly recommended in all those countries where strict workers protection laws are in force specifying the maximum weight to be lifted by an operator. If the weight exceeds the legal limit, it becomes mandatory to use this accessory.