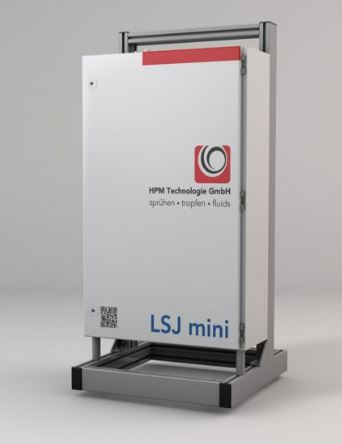 LSJ MINI 
Entry into internal lubrication with MQL 
Concentrated power paired with simple operation and an attractive price. With our LSJ Mini we have combined all the advantages of the big brother LSJ Z35 with a compact design.
The pressure can be optimally adjusted to your requirements by means of manually adjustable pressure regulators. With the additional option of regulating the aerosol saturation directly on the container, you always get an optimal spray result. The unique possibility of operating our Mini LSJ up to an operating pressure of up to 15 bar means that even demanding machining operations can be carried out.
This system can be used optimally with constant tool operations. Once optimally adjusted, we offer you an absolutely reliable system.
Optimally applicable from a cooling duct cross section of 0.9 mm².
Intended Use: 
Optimally applicable from a cooling duct cross section of 0.9mm².
Manual setting of the printing parameters
Ideally suited for constant series processes with one parameter
Function: 
Simple control via 2 valves
Easy installation
Generation of a uniform aerosol film
Switching from KSS / MMKS possible