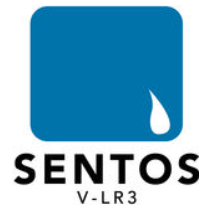 ** STOCKED CRT PRODUCT **
Our high-performance machining oil SENTOS V-LR3 has a somewhat higher lubricity compared to our SURVOS products. This product also consists of volatile components that evaporate down to a lubrication residue of 3%.
The long and varied experience of HPM Technologie with processing media, above all in connection with micro spraying systems, has led to an excellent product with very good results.
All components are approved according to USA-FDA §178.3910 as surface residues for the manufacture of food packaging.
This makes our SENTOS optimally suited as a lubricant and drawing agent for punching and deep drawing (even with high contact pressures), for cutting and perforation of sheets (aluminum, steel, copper, brass, zinc-plated), including transformer and electric sheets, as well as for painted and coated sheets in particular.
In addition, our SENTOS is especially well suited for cold profiling, bending and embossing, as a cooling lubricant for sawing, drilling, milling and engraving as well as a lubricant for cutting non-metallic materials.
Quantities Available:
4 x 1 gallon containers

200 liter drum

1000 liter IBC container