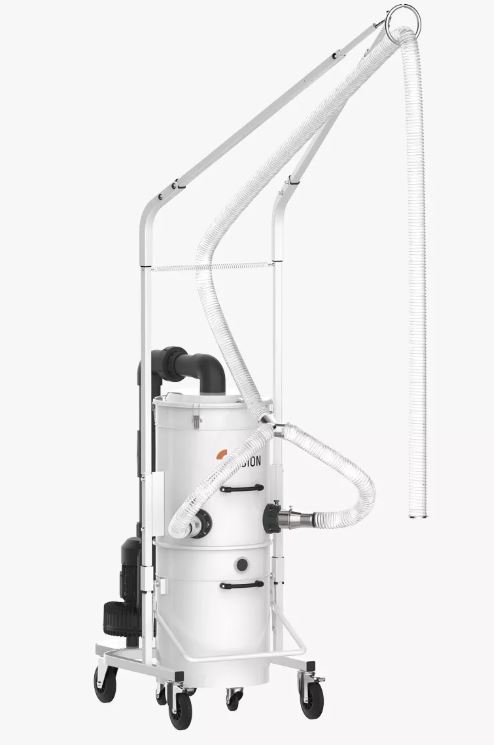 HI-TECH VACUUM
The aerial arm is highly recommended for every CNC router.
The use of this system reduces the risk of accidents due to obstruction of the tube on the sides of the machine.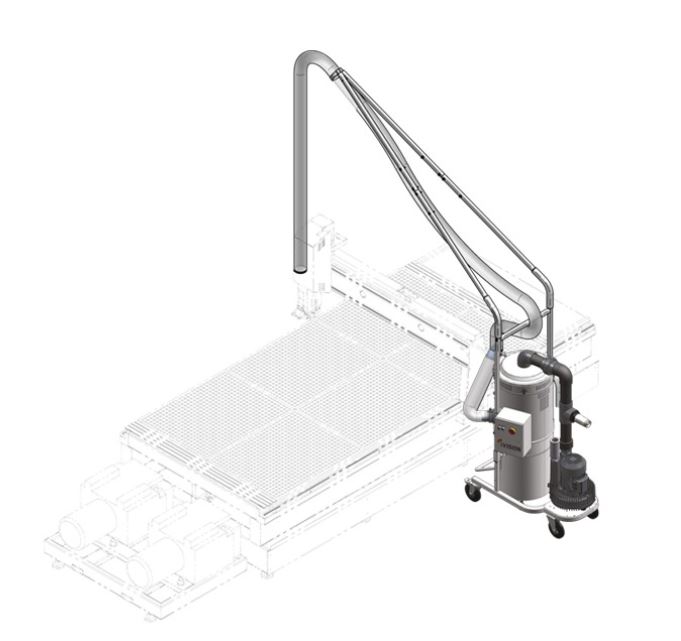 ADVANTAGES
Easy mounting of the vacuum cleaner without needing to make any changes to the original CNC machinery design.
It allows positioning and lowering of the hose exactly in the center of the router, without the need of any external support. Also, the movement and curvature of the hose are minimized so that the air flow loss is reduced, allowing for a more efficient chip extraction.
For machine manufacturers: as the hose is coming from the top, it is not additionally necessary to calculate the weight and size of the moving bridge (gantry) of the machine. This is also a money-saving issue in the construction of the CNC router itself.
During the development of the CNC machine, the construction engineers do not need to design any special hose connectors.