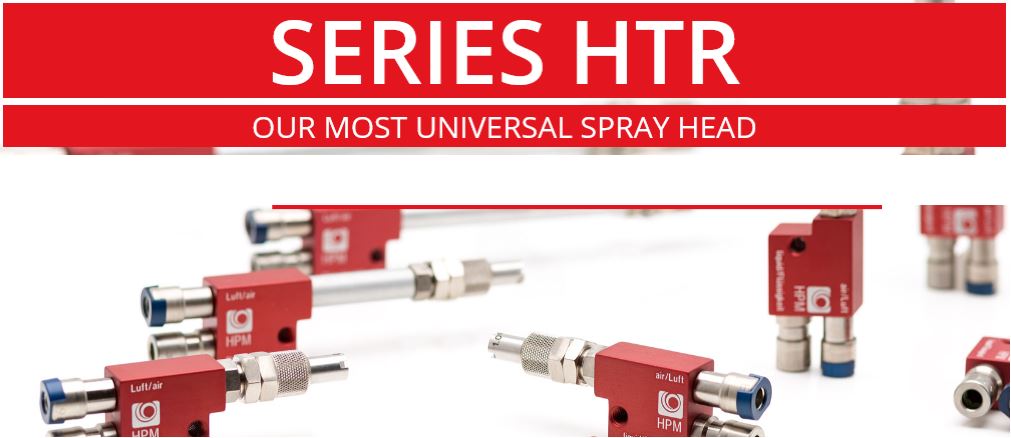 Universal spray head, very robust and suitable for all applications. Featuring large channel cross-sections and a direct supply, this spray head can be used with critical and viscous media. The metering is controlled at the front of the nozzle.
The HTR spray head is available in two variants: 
HTRR – has an M6 thread for fastening to a customer-side mount.
HTRB – has a ball joint which allows  for flexible and precise mounting.
All HPM spray heads are available individually or as a spray group. The spray group contains air and fluid connections (check valve) for the distributor. The benefit of a mounted check valve on the spray head prevents fluid from dripping out though the spray head.
Technical Specifications: 
Low pressure range of 0.5 – 2.5 bar

Air consumption of 2 – 5.5 /min

Viscosity range 2.300mm²/s (20°C) – 500 mm²/s (40°C)

Spray with nearly round full cone at 15 °

Available nozzle lengths – 50mm, 85mmm 110mm, 135mm