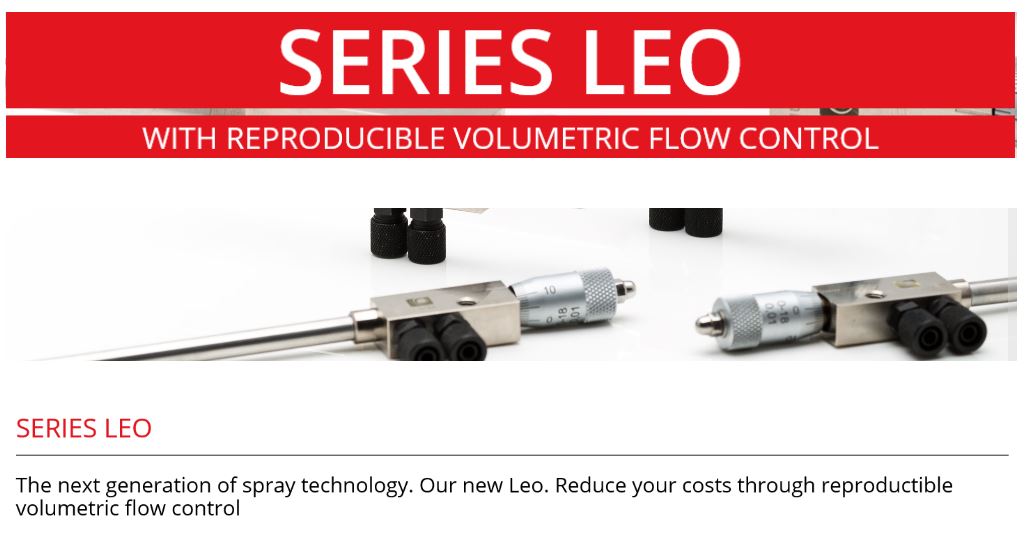 The next generation of spray technology. The LEO spray head reduces your costs through reproducible volumetric flow control.
Universal spray head where the spray quantity is set via a scaled measuring drum. This makes it possible to check the set quantities at any time and allows for any changes to be immediately visible and easily corrected.
By providing constant parameters (fluid, spray, and fluid pressure), the quality is always 100% reproducible.
The LEO spray head is available in two variants.
LEOR – has an M5 thread for fastening to a side mount.
LEOB – has a ball joint which allows it to be attached flexibly and precisely with the flexible mounts
Technical Specifications: 
◾Low pressure ranges from 0.5 – 2.5 bar
◾Air consumption from 2 -5.5 /min
◾Viscosity range from 2.300mm²/s (20°C) – 500 mm²/s (40°C)
◾Spray with nearly round cone full of about 15 °
◾Available in the nozzle lengths 30mm, 70mm, 105mm, 130mm and 155 mm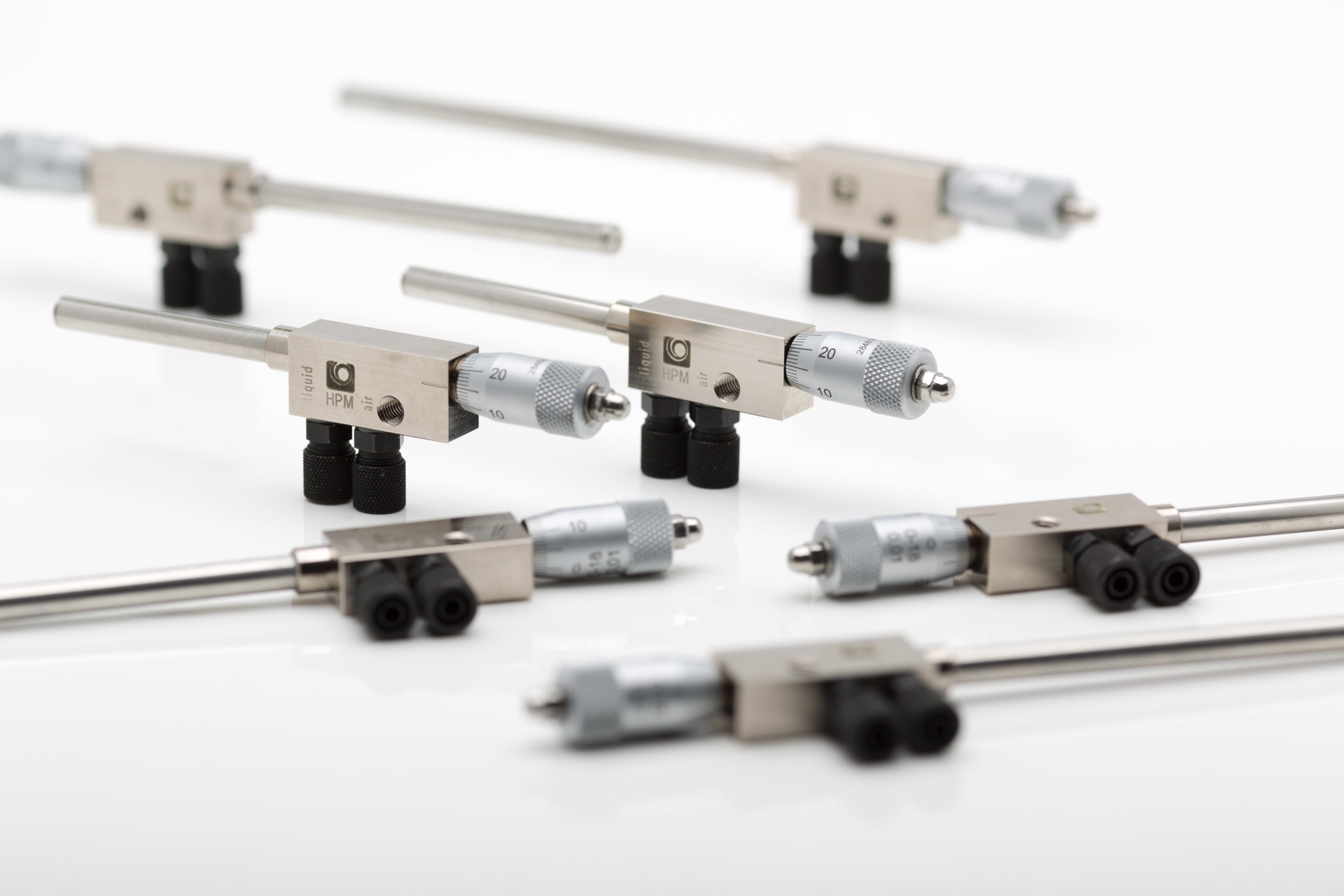 The HPM round jet nozzle
With the HPM round jet nozzle in combination with a spray head of the LEO series we solve a specific customer problem. The task was to wet pipes evenly and constantly from the inside with lubricant. This could not be solved satisfactorily with a conventional spray head. With the development of the round jet nozzle, we have now developed a possibility to solve this task perfectly.