NOTHING IS IMPOSSIBLE!
We approach all of our tasks according to this principle. Thanks to our modular system, we can work with you to find the optimal solution for your process.
There are almost no limits to your needs. Benefit from our decades of experience in the planning of special systems. Just talk to us. Together we will find the best solution for you.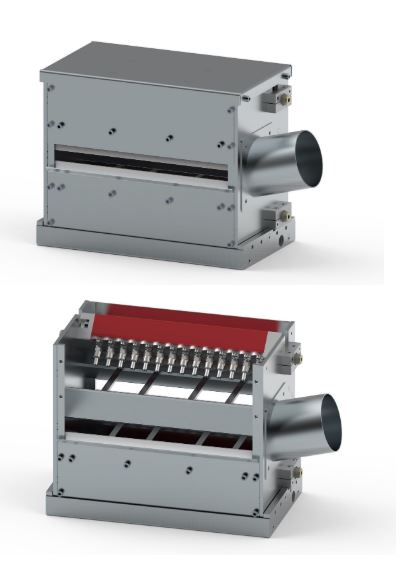 SPRAY LOCKS
Our spray lock technology is designed for the constant, even and thin-film application of oil to strips, coils, blanks or geometric surfaces such as profiles, round bars, pipes, cables, etc.
Our spray lock solutions can prevent negative influences such as the quality of the cut edges, uneven material thickness, and rough surface structures or impressions by dirt particles, as must be taken into account when applying contact, are completely neglected.
In contrast to other order types, our HPM lock systems are almost wear-free, ready for immediate use at any time and do not require any special maintenance effort.
The use of our spray locks pays off for you in a very short time! In original equipment as well as when converting or retrofitting.
The HPM spray lock solutions are adapted to every task.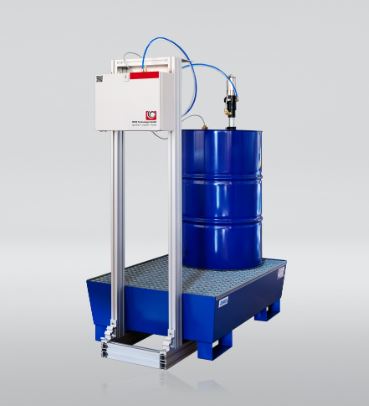 AUTOMATIC FILLING 
The automatic filling unit of the HPM technology reduces effort and costs. Direct filling from the 200 liter drum or the 1000 liter IBC. Manual refilling is no longer necessary.
The automatic filling can be used wherever the HPM Breeze air spray injector is used and may only be operated in connection with an HPM Breeze air spray injector or MDJ device. A pneumatic compressed air pump automatically replenishes the lubricant supply on request from the HPM Breeze air spray injector.
The automatic filling can supply several systems at the same time. A level monitoring in the drum / IBC enables a timely drum change.