INDUSTRIAL LUBRICANT SURVOS 
100% residue-free evaporating*
SURVOS products are optimally suited to sheet metal forming, machining and assembly technology. Our SURVOS has also been successfully used in cutting and punching aluminium sheets, steel sheets, copper and brass sheets, in cold profiling, bending, embossing, sawing and drilling aluminium profiles for decades.
SURVOS – 100% residue-free* evaporating metal processing oil. With the SURVOS variants "STANDARD", "RAPID D" and "PLUS L", we offer extremely progressive processing media that meet the highest requirements.
SURVOS STANDARD 
SURVOS dissolves 100% residue-free evaporating from the workpiece even when the parts lie flat on top of each other.
Only selected raw materials of the highest purity are used for SURVOS. One of the main components are deflavored hydrocarbons of the highest quality. As a residue-free evaporating metalworking agent, SURVOS combines optimum lubrication performance with favourable values for evaporation speed, toxicology and environmental protection.
All SURVOS products are classified according to REACH (EC 1907/2006) and do not contain any substance that is on the candidate list for SOVHC.
SURVOS does not contain CFCs, PCPs or PCTs. In addition, all SURVOS products are free of nitrite, chlorine, halogens, nitrosamines, amines and amides.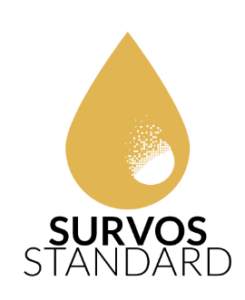 SURVOS RAPID D 
SURVOS Rapid D evaporates much faster than the formulation "Standard" (with a slightly lower lubrication performance). However, SURVOS Rapid D convinces with short evaporation times and is 100% residue-free*.
The fluid is preferably used when operations are connected in a short cycle sequence and no residues may remain.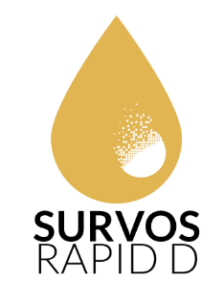 SURVOS PLUS L 
SURVOS Plus L meets the strict food law requirements of the FDA US Regulations according to 21 CFR 178.3620 (b) and 178.3120.
SURVOS Plus L has a high lubricity and quickly evaporates to 100%*.
* According to the German Pharmacopoeia DAB, everything that has a evaporation residue of less than 0.01% is considered residue-free.