INDUSTRIAL VACUUM CLEANERS FOR PROCESSED EXTRUDED MATERIAL
The advanced technology and expertise that have characterized the company since its start are what brought iVision to develop a series of vacuum cleaners with centrifugal fans dedicated to the extrusion working industry. The series is suitable for all machines that cut, drill or mill, producing chips in large quantities that need removal. The range dedicated to this industry is particularly versatile and complete; it includes both vacuums for small workshops and large companies, offering a wide choice to suit every need.
THE MOST POWERFUL CHIPS COLLECTORS
The Extrusion Line was born after acquiring abundant experience in the mechanical industrial sector in order to meet the growing demands of efficient material collection.  Every vacuum of the Extrusion Line is equipped with an M Class filter. The M Class filter is a high-quality filter made especially for the Extrusion line that enables the collection of at least 99.9% of the collected particles. Thanks to the innovation offered by the Extrusion Line, the time and cost maintenance of your machines will be drastically reduced in relation to traditional methods.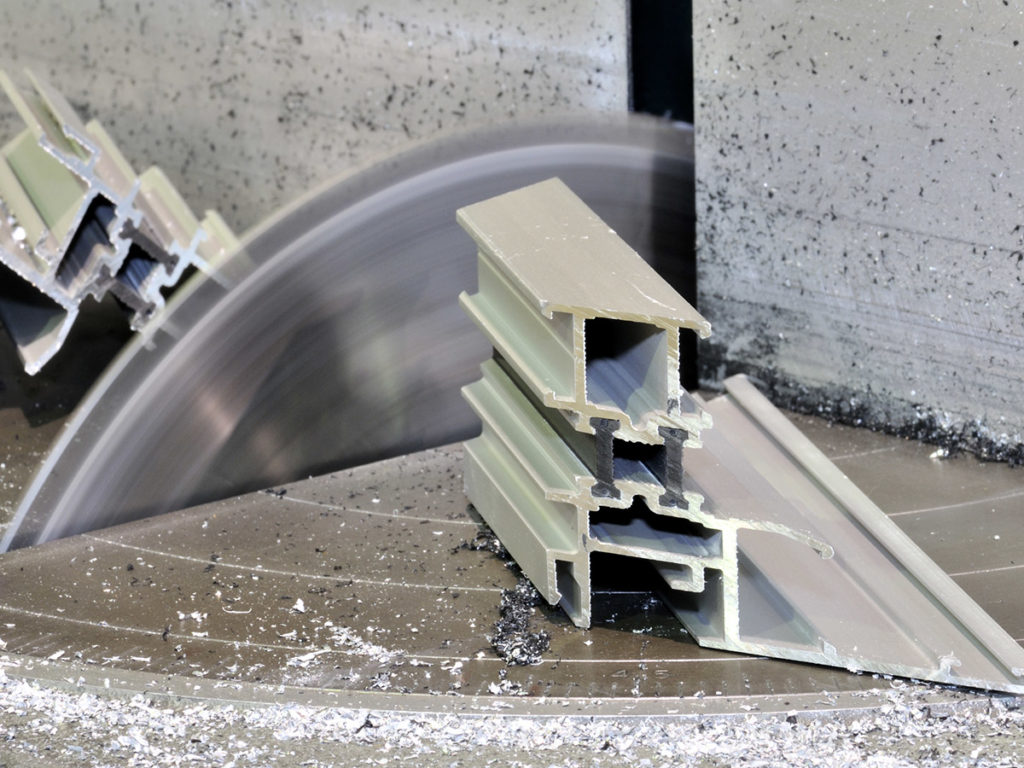 TURBINE VS FAN
Unique in the industry, the innovative fan system of the Extrusion Line is ideal for the aluminum and PVC processing industry. The use of iVision's fan-powered vacuums in the production process increases efficiency as it drastically reduces the suction time compared to a turbine system. The speed of suction is guaranteed by the increased air flow which allows to work on broader surfaces with the added benefit of capturing even the smaller and more volatile particles. IVision's fan units are renowned in the world as the best systems for the extraction of aluminum and PVC shavings and are chosen by the most important companies in the sector to improve their production processes.
SWARF EXHAUST
FOR EXTRUSION
INDUSTRY
Containers can be of various sizes and shapes, from smaller models that are easily removable to large containers up to 1000 Lt. Where required, cyclone pre-filters that help extend the life of the filters are provided. The entire Extrusion Line is equipped with high efficiency filters in M-Class.
THE PRINCIPAL ADVANTAGES
The principal advantages of the Extrusion Line:
Possibility of semi or full automatic filter cleaning systems
Touch Screen to easily recognize the level of contamination of the filter
Pneumatic gates with foot pedal to simultaneously work with several machines
Possibility of adding additional chip containers of 5h00 Lt or 1000 Lt in order to continuously stock material without hindering production.
Cyclone pre-filters for pre-separating the collected material in order to elongate the lifetime of the M class filter
Remote control option for start & stop of the vacuum cleaner done directly by the machine.
Optional rotary valve with continuous 24-hour functioning
Wide range of accessories dedicated to every demand of the industry