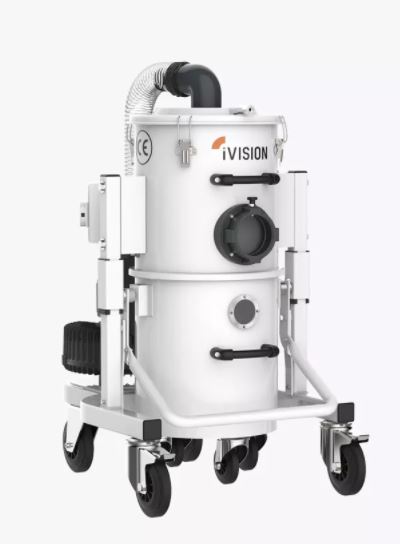 INDUSTRIAL VACUUM CLEANERS FOR SAND
The wheeled industrial vacuums of the iV1 Sand line are the most compact of the iVision industrial vacuums. We've developed a range of industrial vacuums models with side-channel turbines, used with enormous success in the world of industrial sandblasting. Thanks to its compact dimensions, the industrial vacuums of the iV1 Sand line allow the operator to easily move it within tight spaces. The dust and grits generated from sandblasters need an industrial suction particularly efficient and constant in order to safeguard the health of the operators and render the work more efficient. In addition to the ample range of three-phase, side-channel industrial vacuums, we've created and patented a series of accessories specific for the sandblasting world for the iV1 Sand line, that makes our products the ideal and indispensable solution for every sandblaster.
In addition to the low noise level and the ease of maintenance, along with the design and utilization of Italian components, these are the known characteristics of iVision industrial vacuums.
STANDARD SUPPLY
Side channel turbine
Visual filling indicator
Structure completely made of steel
Anti-scuff, turning wheels with parking brake
Container capacity 38 liters
Rapid-release container
Silencer to respect noise regulation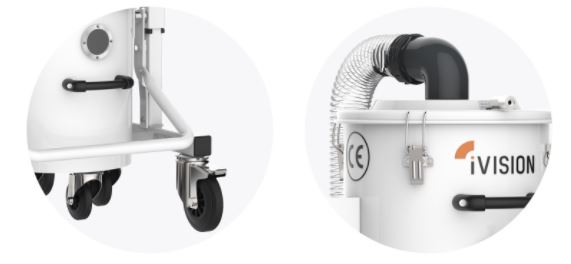 OPTIONAL
Remote control
PVC bag kit for chip collection
Automatic and semiautomatic filter cleaning systems
Antistatic kit
HEPA filter
Atex Zone 22