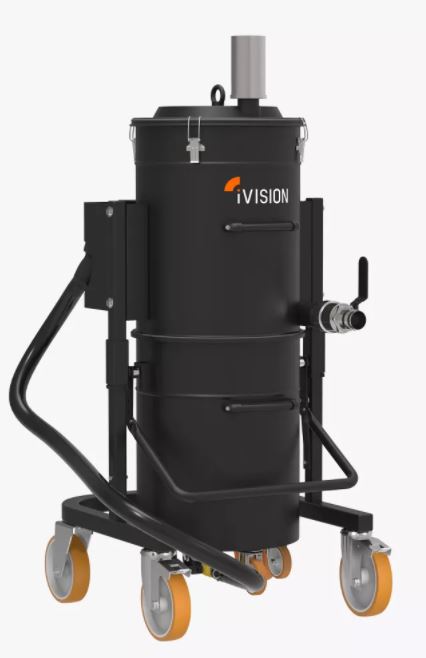 EMULSIO IV2: the compact vacuum cleaner perfect for cleaning mechanical and metal working workshops by iVision.  Emulsio iV2 is an efficient and innovative product that arises from the need to separate chips from emulsifying liquids produced by milling machines, lathes and CNC centers.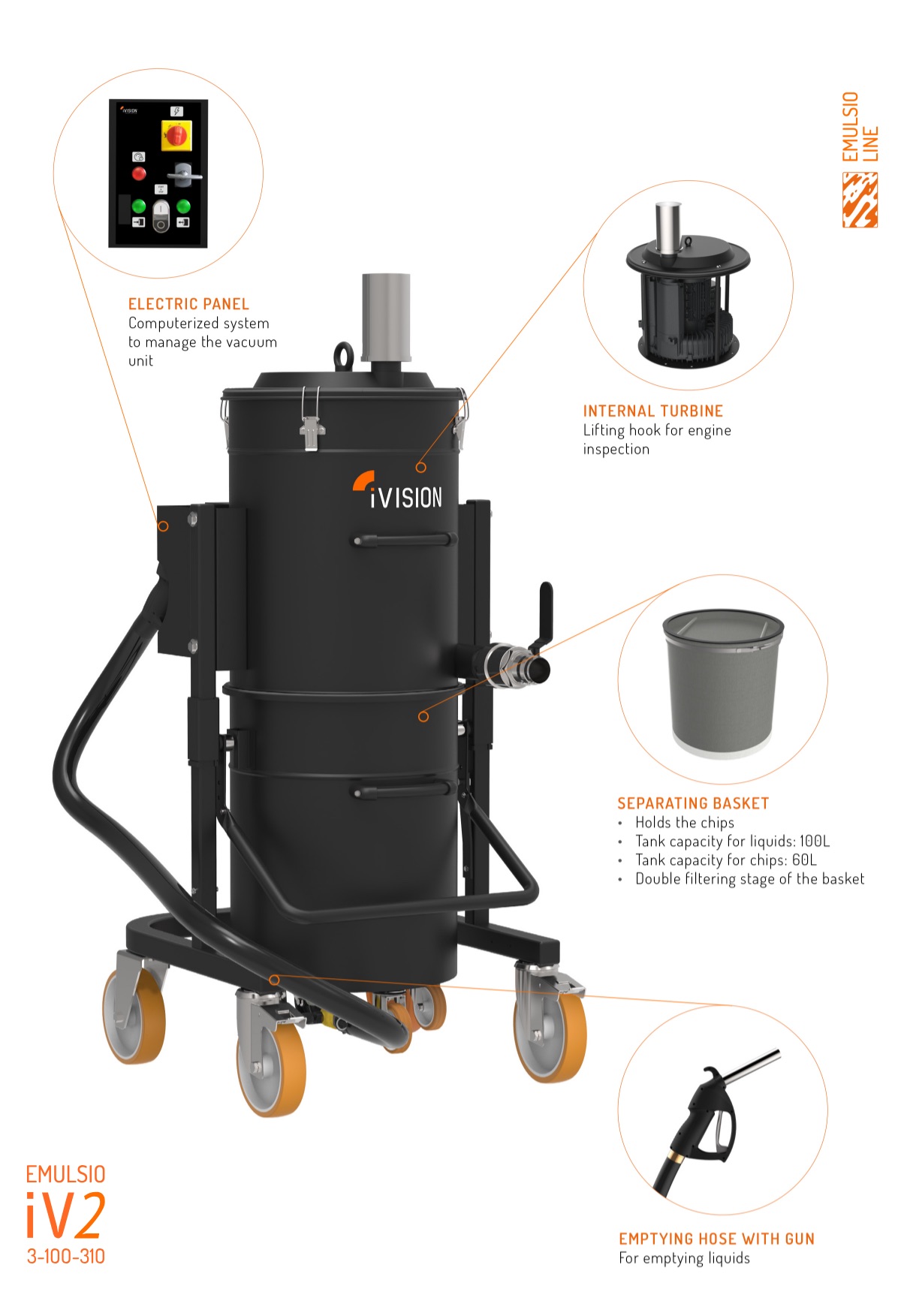 The perfect vacuum solution for chips and liquids.
As the flagship product of the EMULSIO line, the iV2 combines practicality with the innovation of ist technological components, thus guaranteeing an optimal performance.
The iV2 Design is compact and clean, with the integrated turbine housing in the upper part allowing for maximum maneuverability and protection of its components, the unit is easy to maneuver and operate also thanks to the parking brakes and non-marking swivel wheels.
• Integrated turbine housing for maximum compactness and protection of the mechanical
components.
• Anti-scuff swiveling wheels with parking brake for safety and maneuverability.
• Loading/emptying command controlled by a lever-operated system, integrated with electronic controls.
• Innovative and intuitive quickness of operation thanks to the integration of the functions in the control panel.
• Indicating lights to support the main functions of the vacuum cleaner.
HIGHLY TECHNOLOGICAL 
ELECTRONIC SYSTEM 
• Electronic float that automatically stops suction to prevent overfilling.
• Electronic safety system designed to protect the turbine from any incorrect use.
• Superb efficiency to minimize machine idle time and oil recovery time.