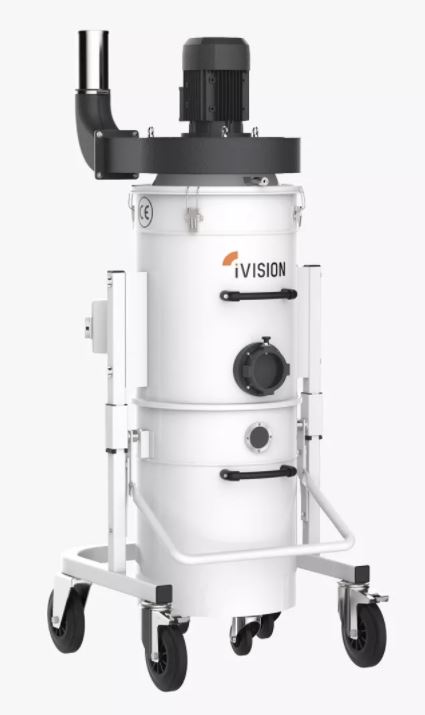 INDUSTRIAL VACUUM CLEANER FOR DUST OF LEATHER & FABRICS
The vacuums of the iV2 Shoes line are the models with medium-sized dimensions and are used side-by-side of shoe-manufacturing machines that produce a medium amount of chips.
These industrial vacuums are extremely versatile and their ideal application is with shoe manufacturers or in general in companies that work with fabrics and leather.
The huge amount of care given to design and the creation of the vacuums of the iV2 Shoes line that are composed of robust materials characterize the iVision industrial vacuums with centrifugal fans. iVision has established itself over the years in the world of footwear and is now recognized as a leader for reliability, quality, efficiency and innovation.
STANDARD SUPPLY
Centrifuge electric fans with air flow up to 1400 m3/h
Visual filling indicator
Continuous work cycle without the need for maintenance
Structure completely made of steel
Anti-scuff, turning wheels with parking brake
Polyester M-Class filter
Container capacity 100 liters
Rapid-release container
Silencer to reduce the noise level according to regulation
Integrated pneumatic filter shaker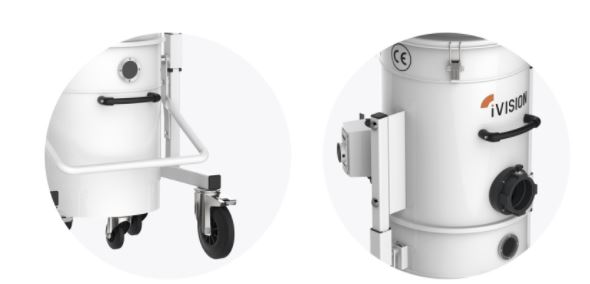 OPTIONAL
Remote control
PVC bag kit to collect chips
Cleaning kit to clean the machine after work
Antistatic kit
Possibility to filter air outside of facility
Touch Screen