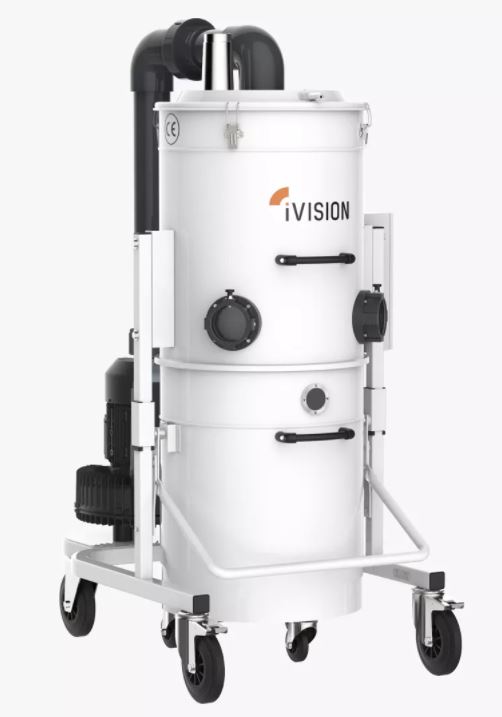 INDUSTRIAL VACUUM CLEANERS FOR SAND
The industrial vacuums of the iV3 Sand line are utilized for intensive dust and grit collection in construction or in large companies. These wheeled vacuums come used in a continuous way alongside sandblasters during construction and/or restructuring of boats or buildings. For having a 160 liter collection tank, the industrial vacuums of the Sand iV3 line are very manageable and allow the operator to move in tight spaces. The objective of an efficient and secure industrial collection needs to be first and foremost to safeguard the health of the operator and simultaneously that of collecting in large quantities the dust and grit in the shortest amount of time possible, also from a distance.
This exact type of work can be done, in naval construction or in general in the world of construction where dust and grit generated needs to be collected with particular and constant efficiency thanks to the industrial vacuums of the iV3 Sand line of iVision.
In addition to the ample range of wheeled, side channel turbine industrial vacuums, iVision has created and patented a large amount of accessories dedicated to the sandblasting world for the iV3 Sand line.  These accessories render the industrial vacuum a custom product capable of satisfying the requests of clients with the most demanding of circumstances.  The noise level of the industrial vacuums of the iV3 Sand line respect the limits of the law thanks to a silencer dedicated to this series of side channel turbines.
STANDARD SUPPLY
Side-channel turbine
Security valve
Visual filling indicator
Structure completely made of steel
Anti-scuff wheels with parking brake
Container capacity 160 liters
Rapid-release container
Schnellöffnung des Spänebehälters
Rapid-release container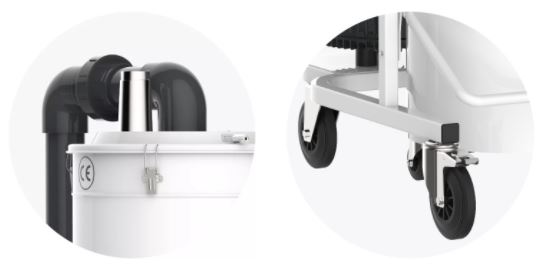 OPTIONAL
Antistatic kit
Atex Zona 22
Remote Control
Touch Screen
PVC collection bags for chips
Automatic and semiautomatic filter cleaning
Liftkit for emptying collection tank
Continuous emptying system through a rotary valve
Additional 500 Liter tank