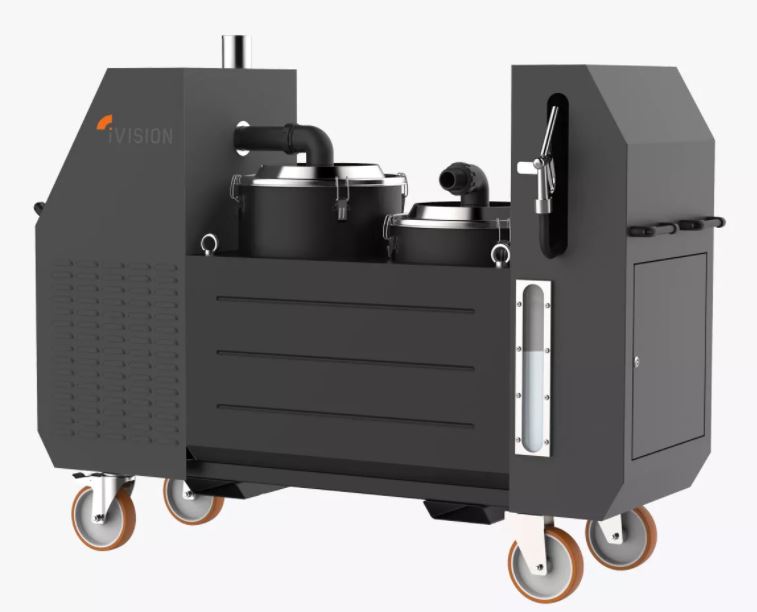 INDUSTRIAL VACUUM CLEANERS FOR SEPARATING OIL AND METAL CHIP
The vacuums from the iV4 Emulsio line are the most powerful industrial vacuums and efficient for the collection of chips and liquids from milling machines, lathes, or CNC work centers. Thanks to the powerful dual-stage side-channel turbine and to the spacious collection tank, the vacuums from the iV4 Emulsio line are ideal for combating the time necessary it takes in order to empty large tanks and the relative reintroduction through an independent electric pump from 400 L / min. With this range of industrial vacuums, iVision has achieved excellent performance levels and a grade of technology with flexibility to satisfy even the most demanding needs of clients in the metal machinery industrial. The novelty of design produced by the vacuums of the iV4 Emulsio line, with their characteristic robustness and flexibility, have become a reference point in the sector of industrial vacuums for metal chips and liquids.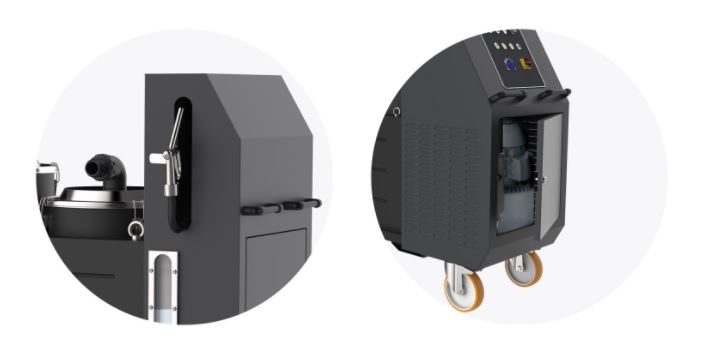 STANDARD SUPPLY
Side-channel, dual-stage turbine
Security valve vacuum-break
Visual filling indicator
Oil-resistant wheels with parking brake
Polyester filter
Automatic separation of chips and liquid
Liquid container capacity: 400-700
Chips container capacity: 40 Lt
Predisposition for lifting with a forklift
Independent, electric pump with ergonomic nozzle
OPTIONAL
Remote control
Possibility of filtering of suctioned materials from 300 to 6 micron/li>
Wrap nozzle hose, power cord storage
The IV4 is the most powerful unit in the Emulsio line. It is able to collect and separate from liquids large quantities of chips from milling machines, lathes and CNC machining centers.