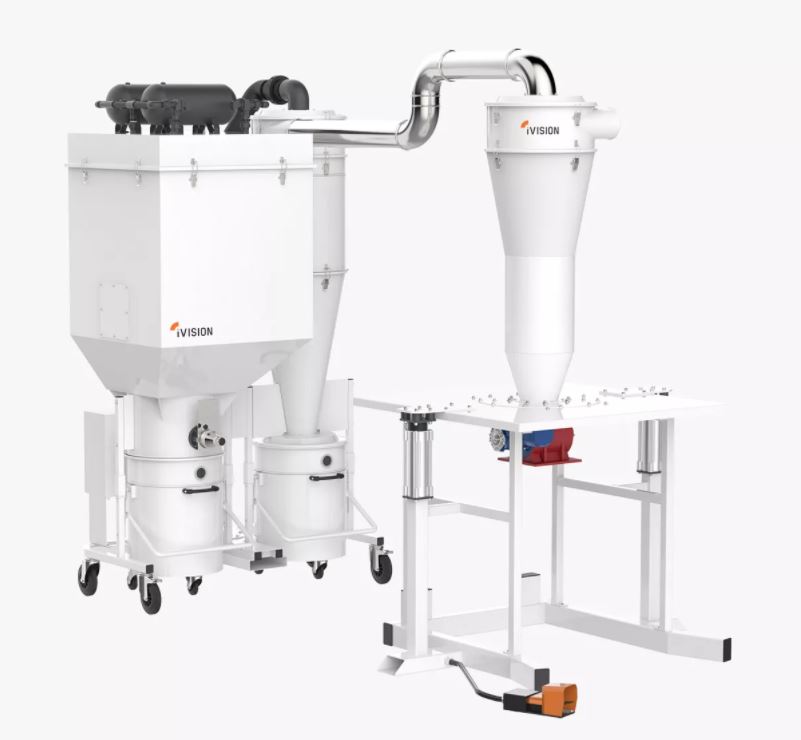 INDUSTRIAL VACUUM CLEANERS FOR SAND
The extensive experience of our staff, just like the continuous desire to satisfy the requests of the most demanding clients, inspired the development of high technology products with personalized solutions to the world of industrial sandblasting.
The industrial vacuums of the iVCustom Sand line come designed with the scope of finding specific solutions for the collection of dust and grit produced during the process of sandblasting in building and boat construction.
One of the most frequent needs is that of working in a continuous cycle of industrial collection in construction and to eliminate interrupting the work due to turning off the vacuum to empty the collection tank.
For this, iVision has developed wheeled industrial vacuums of the iVCustom Sand line with the solution of continuous emptying through a rotary valve directly from the sandblaster, creating in this way a system of continuous work.