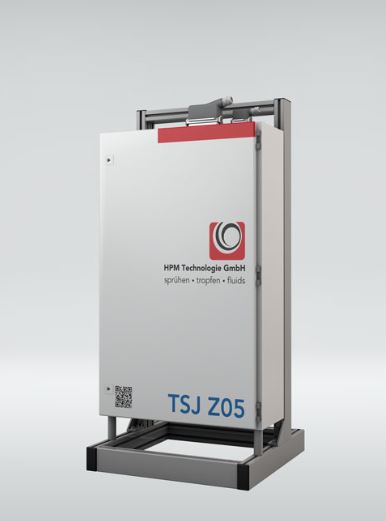 TSJ Z05 
For Internal and External Lubrication 
The HPM Breeze TSJ Z05 is used on simple processing machines (e.g. boom drilling machines, manual turning or milling machines) and with tools Ø> = 5 mm.
The HPM Breeze Z05 mist mixing nozzle is suitable for highly dynamic and complex processes, since the medium and the air are brought together and mixed close to the process.
Due to the process-related MQL generation, a short "chip to chip time" can be implemented. The individual parameters can be set independently of the speed. If there is no internal lubricant supply in the machine tool, the HPM Breeze TSJ Z05 can also be used for the external lubricant supply.
Intended Use: 
Internal lubrication with coolant adapter by IKZ, IKZ tools with at least 0.3 mm 2 cross-sectional area.
External lubrication via mist pressure nozzles.
Function: 
Uniform aerosol generation with the help of regulated compressed air.
No clocking at the aerosol outlet.
Switching on / off via 3/2 way valve.
Multi-Channel System (HPM TSJ Z05) 
extremely short response times
single or multi-channel rotating union
low installation requirements
defined transfer situation